Korea Customs Service Cooperation Project
Customer service
Public sector
Korea Customs Service Cooperation Project
Customs declaration receipt agency
Training on counterfeiting techniques
International Mail Inspection
What is Customs declaration?
It is to declare the contents of the intellectual property rights that the right holder wants to protect to the customs.
Due to the nature of intellectual property rights that are sensitive to changes, TIPA, a private professional organization, is entrusted with the duties of the Korea Customs Service for effective business processing.
By filing a customs declaration in advance, you can increase the effectiveness of crackdown on infringing goods at the customs clearance stage.
Reportable Rights
Currently, we are operating a customs declaration system for 6 types of rights: ① Trademark right (including exclusive license), ② Patent,
③ Design right, ④ Copyright (including neighboring right), ⑤ Geographical indication, and ⑥ Variety protection.
Report content
These are the basic data for customs enforcement, such as who the right holder is, the type of right, the standards for checking whether or not there is an infringement, and information on the person who is guilty of infringement.
required documents
Regardless of the type of entitlement, there are common documents and documents that must be submitted differently depending on the entitlement.
Common Required Documents

Intellectual Property Rights Report (Appendix No. 4 ~ No. 9 Form)
Registration register (copyright and geographical indication right are attached with registration certificate)
Materials related to infringing products (photos of genuine products, catalogs, methods for identifying infringing products, etc.)
Data related to the infringer (limited to the applicable cases, materials that can prove the fact of infringement, such as court complaints, prosecution charges, and transmission history of proof of content)
In case of reporting by proxy, power of attorney (Form No. 3 attached)
Intellectual Property Rights Customs Declaration Agreement (Form 2 of Attachment 3, only if applicable)

Required documents for each right

Trademark right (including exclusive license)

Documents proving trademark use contract (limited to applicable cases)
Documents proving trademark infringement

Copyright (including neighboring rights)

Work photos, etc. (including computerized files)
Contents of domestic or overseas usage contract for copyright, etc. and supporting documents (limited to applicable cases)

geographical indication

Contents and supporting documents certifying that the country is a legitimate exporter or importer, etc. in Korea or abroad for the geographical indication right, etc. (limited to the cases where applicable)
How to report
online
Visit/Mail : 6th floor, Korea Customs Society Building, 20 Eonju-ro 129-gil, Gangnam-gu, Seoul (06104)
Report processing period and report validity period
(Processing period) Based on business days, processing is processed within 7 days from the date of receipt, and a notification of the result is sent when registration is complete. However, the period may be extended if supplementary documents such as required documents are required.
(Valid period) The validity period of the report is 10 years. However, if the duration of intellectual property rights is less than 10 years, it is up to the deadline. You can renew from 1 year to 10 days before the expiration of the validity period. Among the reported contents, the validity period of the matters related to the "Report on possible infringements" is one year and can be renewed.
Purpose
The purpose of this is to increase interest in the intellectual property sector among the various tasks performed by customs and to strengthen the ability to detect infringing goods.
Since 2008, TIPA has been conducting intellectual property protection education for 50 customs officials across the country.
Training content
Intellectual Property Rights General Theory
Intellectual Property Rights Related Legal System
Counterfeit product identification method by brand
Enforcement techniques for customs clearance and market distribution
K-brand overseas export support policy
Infringement enforcement public-private cooperation system
Education method
A group of instructors composed of experts in intellectual property law, appraisal experts of companies with intellectual property rights, and experts of TIPA conducts regular customs training every year, and if necessary, special training is provided.
In addition to lectures on the theory of intellectual property rights, practice for comparing genuine products and counterfeit products, focusing on actual crackdown cases, practice for enforcement techniques at customs clearance sites and in the market are conducted in parallel.
Performance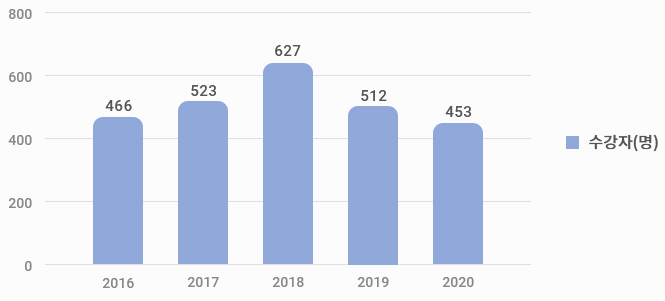 「Counterfeiting Techniques」 Training Results
「Counterfeiting Techniques」 Training Results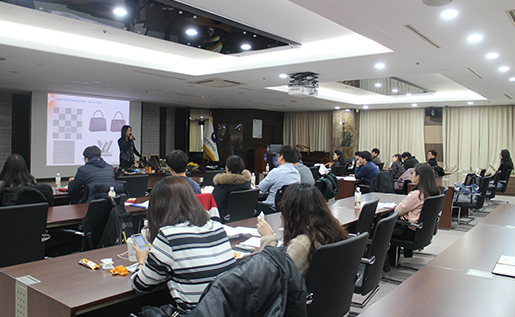 Lecture scene (offline)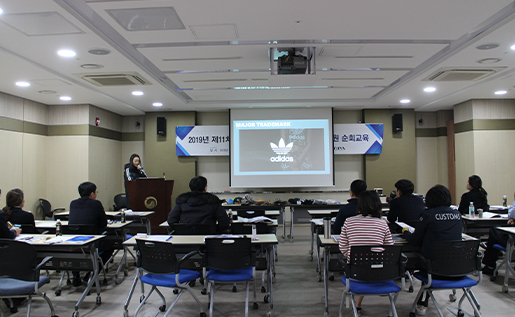 Lecture scene (offline)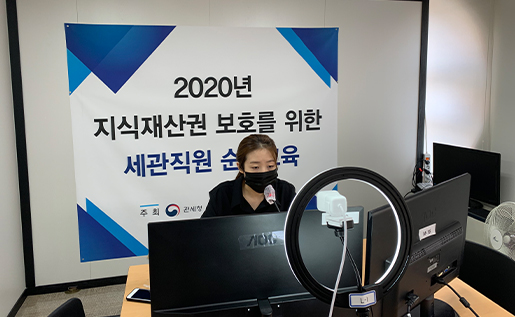 Lecture Scene (Online)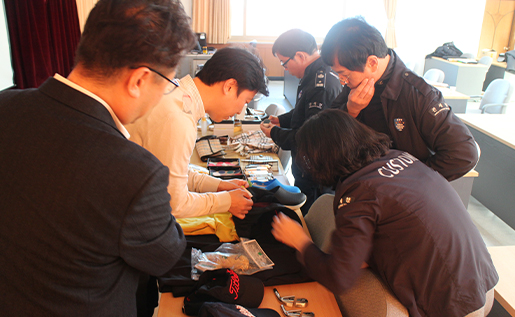 identification practice scene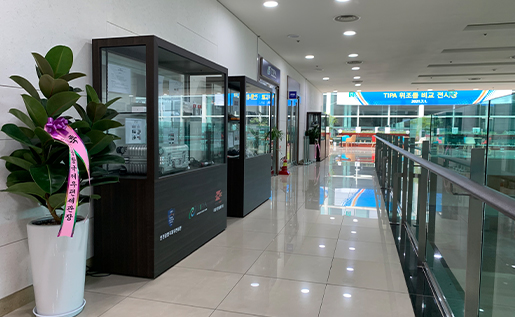 Comparison of genuine and counterfeit products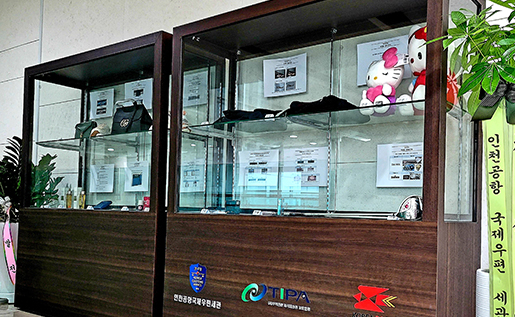 Comparison of genuine and counterfeit products
What is International Mail Inspection?
This is a public-private cooperation program that supports customs inspection of imported and exported goods using international mail.
In the beginning of 2009, as part of the Korea-China-Japan Customs Cooperation Project (FAKE ZERO), it was implemented for mail out of Korea to Japan, but since 2019, it is also being implemented for imported goods.
How to do work
At the postal customs clearance site, TIPA selects items that are likely to infringe on intellectual property rights among numerous mails, checks their authenticity, and notifies the customs of the result, and the customs takes administrative measures such as punishment for violators based on the contents of the TIPA notice.
Inspection performance
In the year of 2020, approximately 47,000 cases and approximately 220,000 infringing items were inspected.
Among them, the most notable item caught is a bag.
number of inspections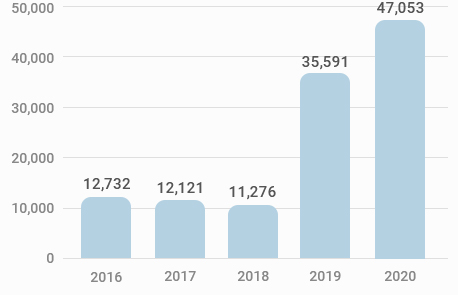 caught quantity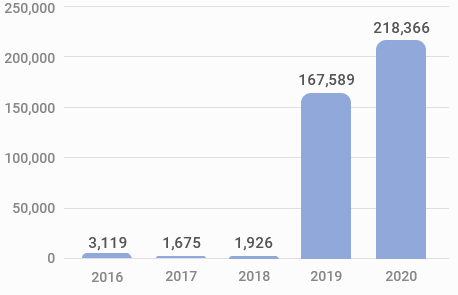 「International mail」 inspection results
Photo